2017 AHCA Rescue Calendar is Here!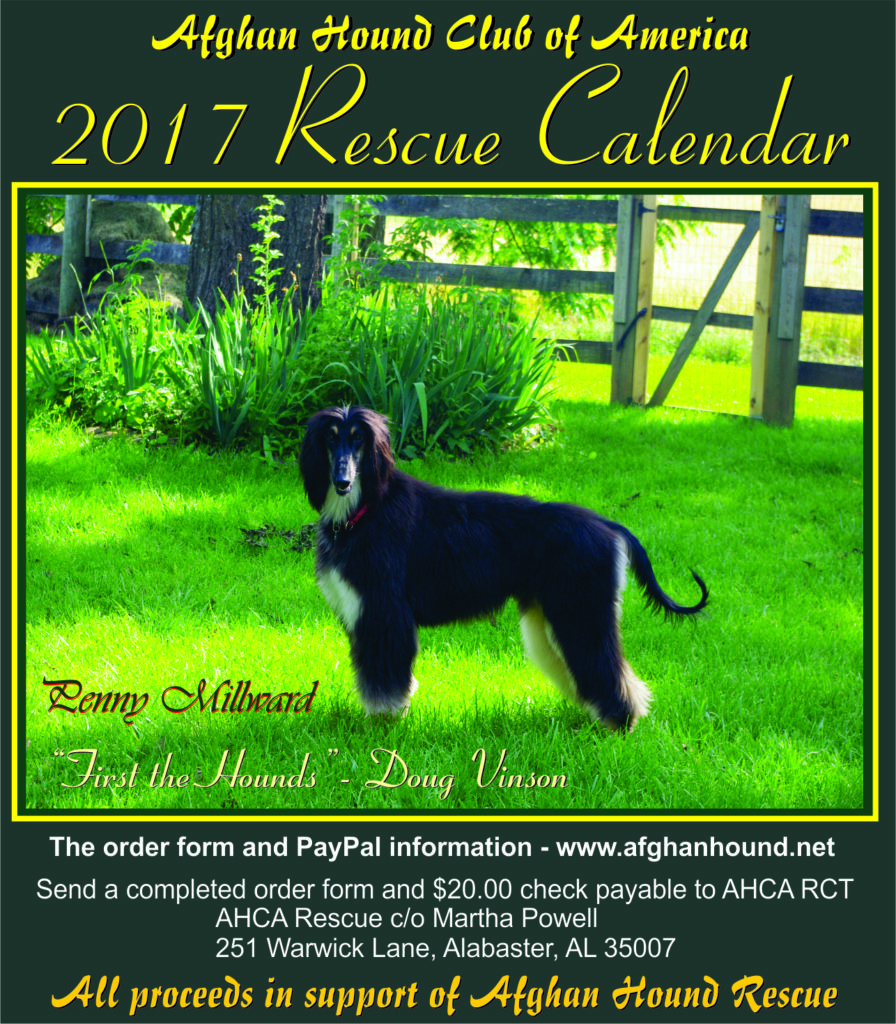 Ordering Instructions
Orders can be placed on PayPal at AffieRescue@aol.com.
Please Make sure you include your address in PayPal!!!
…and how many calendars you would like…
Or you can send $20.00 per calendar AND your shipping address to:
AHCA RCT
c/o Martha Powell, Rescue Chair
251 Warwick Lane
Alabaster, AL 35007
Please add an additional $5.00 for Canadian and overseas orders.
A Printable Order Form  is available here.
Make check or money order payable to AHCA Rescue Charitable Trust
Please mark the memo line "Calendar"
 Special Drawing!
Anyone who makes an extra donation will be entered entered in a special drawing that will be held after all the calenders are sold!!!
Questions? Please call 877-AF-RESCU